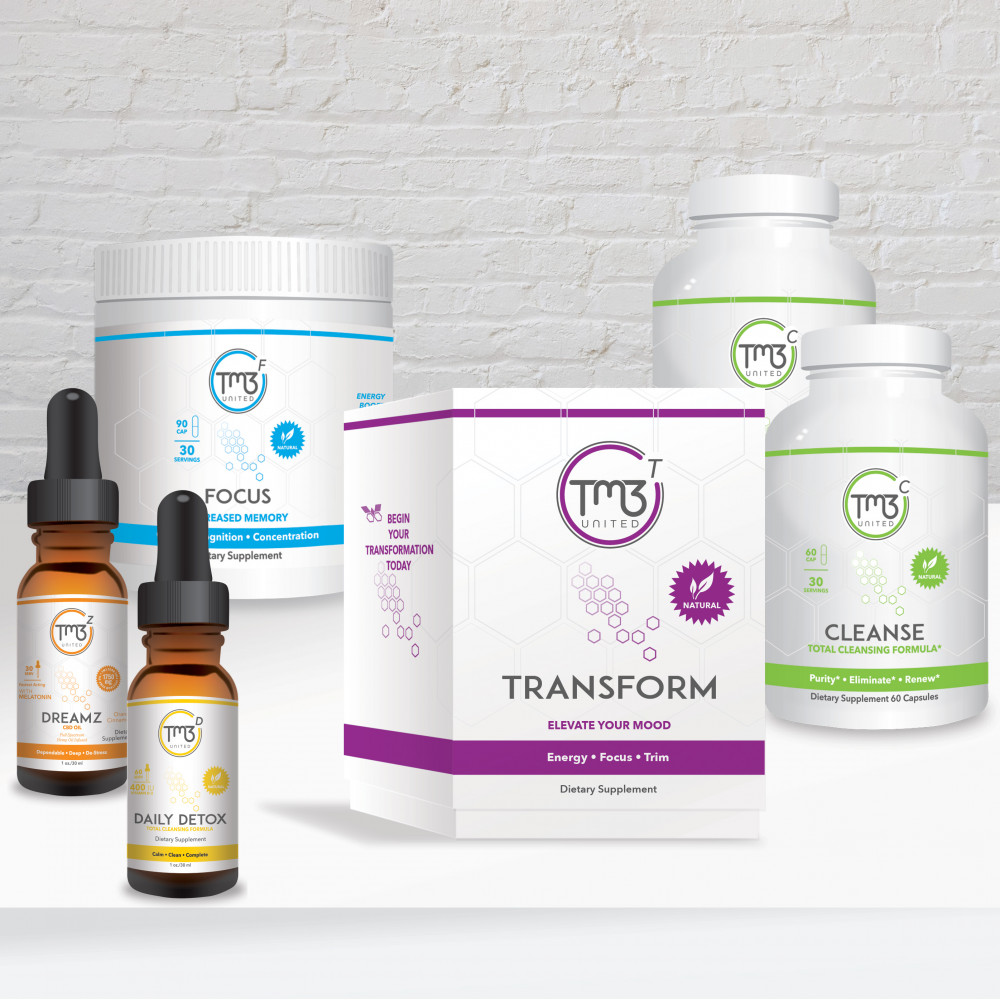 DreamZ
TM3United Dreamz is formulated with TM3Unitedís unique blend of full spectrum hemp, melatonin and other natural plant extracts.
DreamZ offers unmatched bio-

availability

.

Daily Detox
Heavy Metal Toxins are an unfortunate side effect of Modern Living. Tm3 Unitedís Daily Detox is an all natural formulation that
promotes whole body detoxification.

Focus

No one enjoys 2 PM. Your Tummy is full and you just want a nap. Tm3 Unitedís Focus is the answer to power through.

Transform
With TM3 Unitedís Transform you can begin to build your purpose driven life. More natural energy, increased euphoria, better focus.
Feel like moving again, healthy lifestyle and suppress your appetite without crazy cravings.* With Natural ingredients like green tea extract,
green coffee bean, and dutched cocoa (who doesnít love Chocolate!!) Transform is perfect for anyone looking for more energy,
increased focus, and improved weight management.

Cleanse

Your Colon is 27 feet of masterful engineering. But even it needs maintenance. With Tm3 Unitedís Cleanse unclog your power to go more. Transform your life! This all natural formula utilizes the bodies own sweeping mechanisms for fast acting results.

Relief

TM3United's Relief is a topical cream formulated with TM3Unitedís unique blend of full spectrum hemp and other natural plant extracts, and additional helpful ingredients that provides a comforting sensation of cooling and warmth to problem areas.