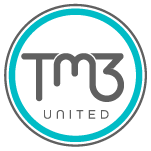 Team Pure Beginnings
TM3 United Business Consultants Resources
If you are new and not seen TM3 yet, click the flip chart presentation below for a short overview and see what all the excitement is about with this brand new purpose driven nutrition company. If you are already on board, here are some resources and contact information to use. Feel free to reach out to Bethany or myself (Kevin) any time.
Online Flip Chart Presentation HERE This is a short 7 pages that explains our companies philosophy, products, compensation, timing, etc.
Our teams Facebook Group HERE Inspirational posts, corporate posts, team member posts, product videos, contests, etc.
Our teams YouTube Channel HERE coming soon
We use Zoom for local and long distance video chats and presentations. Give us a call at 417-257-7799 and we can schedule a Zoom presentation for anyone you would like to show this business to whether they are with you or on another computer. We can all jump on and share!
Corporate website: www.tm3united.com
TM3 corporate Facebook Page HERE
We use Vistaprint for business cards, flyers, magnets, shirts, etc www.vistaprint.com