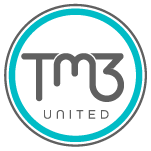 The Battery Station welcomes you to its online catalog:
Your source for batteries, flashlights, cases, and accessories all at very low prices.




Flashlights Finest flashlights from Elzetta, Streamlight, Pelican, Gerber, Surefire.
CR123A 3 volt lithium batteries for cameras, flashlights, etc.
We accept checks, money orders, and ALL major credit cards.
Contact us at info@batterystation.com any time of day or night.

Index of Flashlights Otter Cases

Shipping | Contact Us | Warranty Info
Steven's Page Web site dedication and urgent warning for parents.